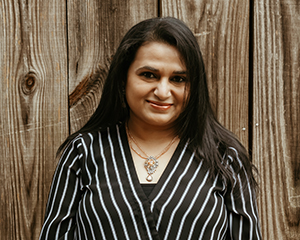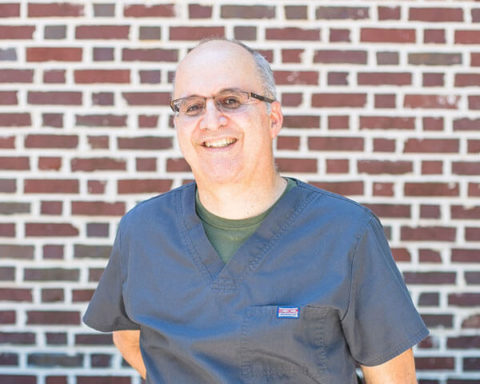 Diplomate, American Board of Prosthodontics
Dr. Rivera received his dental education at the University of Puerto Rico in 1982 and completed his residency in prosthodontics at the University of Iowa in 1984, and his fellowship in orofacial pain at the State University of New York in Buffalo in 1988. Dr. Rivera, his wife and three daughters are pleased to make Peachtree City their home. Prior to moving to Peachtree City in 2000, Dr. Rivera was a faculty member at the Medical College of Georgia School of Dentistry for eleven years. While at MCG, he was very active in the faculty practice, concentrating his interest in the treatment of complex prosthodontics patients and patients with temporomandibular disorders as a member of the faculty practice orofacial pain team. During that time, he was also a director of the Prosthodontic Residency TMD clinic. Dr. Rivera is Board Certified in prosthodontics and is a Diplomate of the American Board of Prosthodontists. He is fluent in English and Spanish.
What is prosthodontist?
A prosthodontist is a dentist with special training in the diagnosis and treatment of patients with extensive restorative dental needs. To become a prosthodontist, a dentist has to complete an additional two or more years of advance training. Prosthodontists can perform routine, as well as complex restorative procedures. Serving as the "architects" of a dental treatment plan, prosthodontists collaborate with general dentists, specialists, and other health professionals to develop solutions for your dental concerns.
Complex case management (i.e. cleft palate, post cancer patients, Parkinson's patients, etc.)
Dentures, partials, bridges, etc.
Traumatic injuries
Restorations over implants
Temporomandibular disorders (TMJ) – Jaw joint problems
Aesthetic dentistry (cosmetic)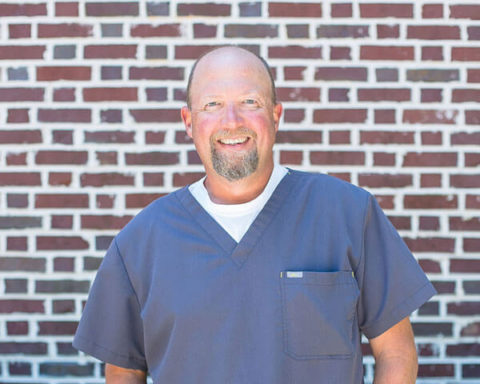 Dr. Griffies is a general dentist who has been in practice since 1994. Dr. Griffies was born and raised in Newnan, Georgia where he received his high school diploma from Newnan High School in 1986. He then went to the University of Georgia where he received his B.S. degree in Zoology. At UGA, Matthew was a member of Sigma Alpha Epsilon Fraternity.
He studied dentistry at the Medical College of Georgia and received his Doctorate in Dental Medicine in 1994. While at MCG, he married Sarah Ellen, who was also born in Newnan. Before coming back to his hometown to practice, Dr. Griffies joined the United States Public Health Service where he held the rank of Lieutenant. With the USPHS, he practiced dentistry at the Fort Hall Indian reservation outside of Pocatello Idaho. There he received extensive experience in dealing with dental emergencies.
Now, back in Newnan, Dr. Griffies is focusing his practice on the aspects of esthetic dentistry. He and his wife are members of the First United Methodist Church in Newnan and have two girls: Gray and Carly.
Dr. Griffies has worked for years with our Central Education Center. Click here to see WSB TV's focus on "Our Schools, Our Kids, Our Future" with some excerpts from Dr. Griffies.
Achievements
Served as a Board Member of The Central Education Center in Newnan
Member of CEC Dental Assisting Advisory Board
Served as a delegate for the Western District of the Georgia Dental Association
Member of the Academy of General Dentistry
Member of the American Dental Association
Member of the Georgia Dental Association
Founding Family of Kids Kastle Park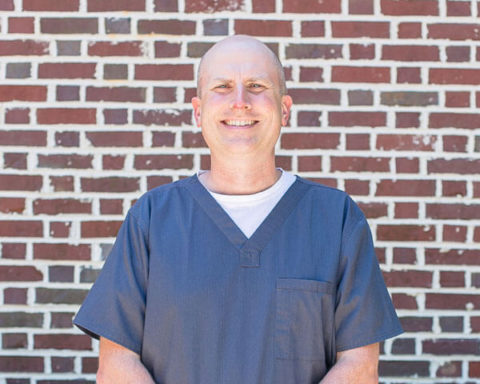 As a general dentist, I enjoy seeing patients of all ages, especially children. The staff and I are working hard to make sure that children feel comfortable at Coweta Dentistry. During the time I spent working in the pediatric department at UAB, I learned the latest techniques to ensure that children have a positive experience in the dental office. I plan on using the latest technology and my experiences there to make both children and adults feel welcome and at ease at Coweta Dentistry.
Newnan has always been an important part of my life. I was born at Newnan Hospital and my family is deeply rooted here. My parents operate Lambert Pharmacy, just off the Highway 29 in Palmetto. I went to Sandy Creek High School in Tyrone before attending Auburn University. There I majored in Chemistry and decided that I would pursue dentistry as a career.
After graduating from Auburn, I was accepted at the University of Alabama at Birmingham School of Dentistry. At UAB, I received an excellent education in all areas of dentistry and I graduated with a DMD degree. Pediatric and restorative dentistry were two areas I truly enjoyed in school and I plan to concentrate heavily on those areas in my practice.
I am greatly honored to be a part of this practice. I look forward to coming back home and meeting you and your family. If I can be of service to you in any way, please feel free to contact me.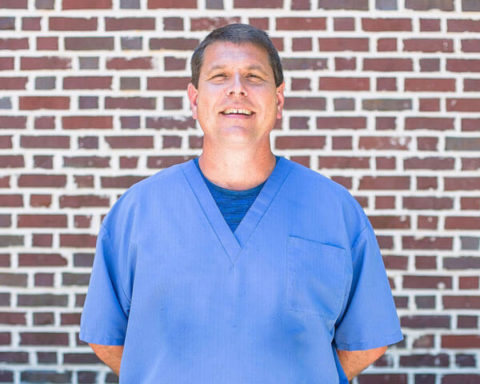 Born in Birmingham, AL 1/16/63
Located to Raymond, GA (Coweta Co.) in 1974
Attended both East Coweta and Newnan High School
Graduated from Newnan High School in 1981
Accepted scholarship from Clayton Jr. College and Graduated w/ an A.S. in Biology in 1983
B.S. in Biology from the University of Alabama in 1985
D.M.D. from Medical Univ. of Southern Carolina in 1989 (recognized as most outstanding student government
leader in 1989)
Returned to Coweta County in 1989
Achievements
Coweta County Board of Health
Served on Bank of Coweta Board
Served on EMC Nominating Board
Served on CCCUB
Served on the Newnan City Council for 12 years
Member of Crossroads Church
Landmark School Board Chairman
Basketball, football and soccer Coach
Member of ADA, GDA and AGD
Life member of MUSC Alumni
Founding Family Kids Kastle Park
Member of Academy of Osteointegration
Married to Lorri Seals Swords
4 children: Conner, Annie, Emmy Rose, Reeves
Dr. Philip Swords has worked for years with our Central Education Center. Lt. Gov. Cagle's focus on Georgia Career Academies with some excerpts from Dr. Swords
Hobbies
Community Involvement
Playing B-Ball, Soccer
Outdoors
Boating
Playing with my family
Music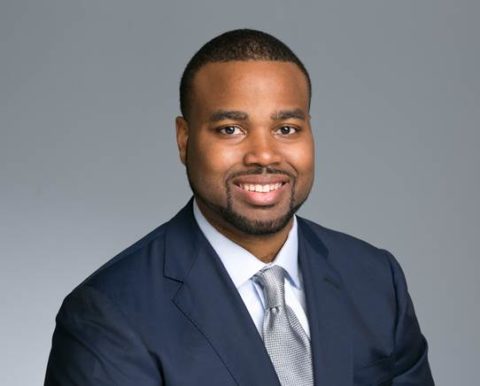 Jeremy Tarver, D.D.S.
Diplomate, American Board of Oral and Maxillofacial Surgeons
East Atlanta Oral Implant and Facial Surgery Center
Wellstar- Atlanta Medical Center
tarver.jeremy@gmail.com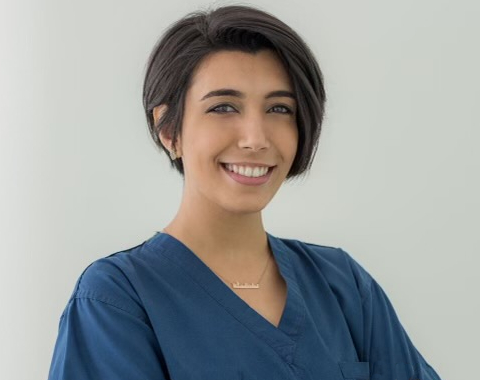 Dr. Raslan was born and raised in Abu Dhabi, the United Arab Emirates.
She received her Bachelor of Dental Surgery (BDS) degree from the University of Sharjah in 2017 and graduated with distinction.
She then completed an internship program in her alma mater focusing on Oral Surgery, Pediatric and Cosmetic dentistry.
Upon her arrival to the United States, she attended Boston University and graduated Magna cum Laude with a DMD (Doctor of Dental Medicine) in 2020.
Post-graduation she relocated to West Central Georgia to be with her husband, Omar Raslan and her two dogs, Cub and Sky and chose Newnan as her new home.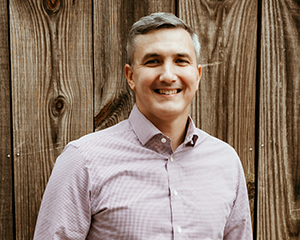 Dr. Justin L. Grimes D.M.D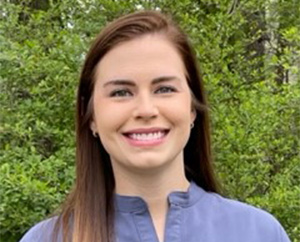 Dr. Whitley graduated from the University of Georgia with a degree in Biology. Go dawgs! She then attended the Dental College of Georgia for her Doctor of Dental Medicine. She enjoys traveling, hiking, and spending time with her 3 dogs and husband, Justin. 
I came in on 3/25/2019 to have a deep cleaning done. This wasn't an easy task as I still have braces on and have no date in the near future for their removal. Nonetheless, from the moment I walked in, the staff member at the front desk was very welcoming. The doctor who came to numb me was very kind and comforting. The young lady who did my x-rays was also, and the hygentist was simply amazing. He was very friendly and caring. He took time to explain everything he was doing and checked in often to ask how I was doing. He was also very personable. So, I'd like to thank you all for such a pleasant and wonderful dental experience!!!
The dentists & all the staff are very caring, knowledgeable & efficient. I've had a lot of dental work done over the years & this practice is top notch!! I've not had any pain with any of their procedures, in fact, I actually fell asleep during a root canal (no calming medications involved) & woke myself up snoring!.....lol! True story! I am grateful for their excellent care & highly recommend them!!
I have been going to this dentistry practice my entire life and have never had anything less than a great experience. All the staff are wonderful, kind, and caring and always welcoming. They are very responsive and won't push anything on you you don't need. The dentists and assistants are all helpful, they remember who you are and will take great care of you.
3 Amazing Locations in Newnan, GA
In the heart of downtown Newman