Get the Smile You Want with Cosmetic Dentistry in Newnan, GA
Everyone strives to look their best. From their hair to their clothing, we all want to make a good first impression. So, what about your smile? Do you feel like it could use some improvements? If so, you've come to the right place. At Coweta Dentistry, our cosmetic dentistry services in Newnan, GA are all focused on enhancing your smile and helping you feel your best. Our experienced staff will work with you to help you achieve the results you want. We'll start by having a discussion about your goals for the treatment, then we'll come up with a treatment plan to achieve them. From the simple correction of chipped teeth to a complete smile makeover, our team is here to help with all. Get in touch with us today to schedule your initial consultation. 
We Provide a Number of Cosmetic Services
Our cosmetic dentistry services in Newnan, GA are designed to give you the smile you want. We're here to help you treat a number of cosmetic issues, enhancing your smile and improving your confidence. Consider our many options of cosmetic services if you aren't fully satisfied with the look of your smile.
Now offering Glo Science Pro+ Whitening. Call for more information!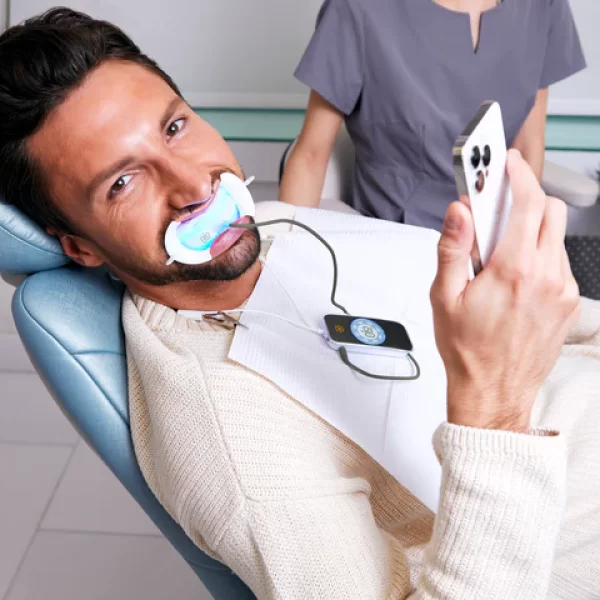 This dental practice can fix chipped or cracked teeth by using a tooth-colored composite to fill damaged areas. 
These two services work hand-in-hand to restore strength to damaged teeth or replace missing teeth. Crowns are also used to enhance the appearance of the smile by using caps to cover existing teeth. 
Our in-office whitening treatment will lift surface stains to reveal a brighter and whiter smile.
Porcelain veneers are used to improve the appearance of the smile by placing them directly on the surface of existing teeth. 
This service requires a surgical procedure to place a metal post in the jaw that will later be covered by an artificial tooth. It is a more permanent way of replacing missing teeth.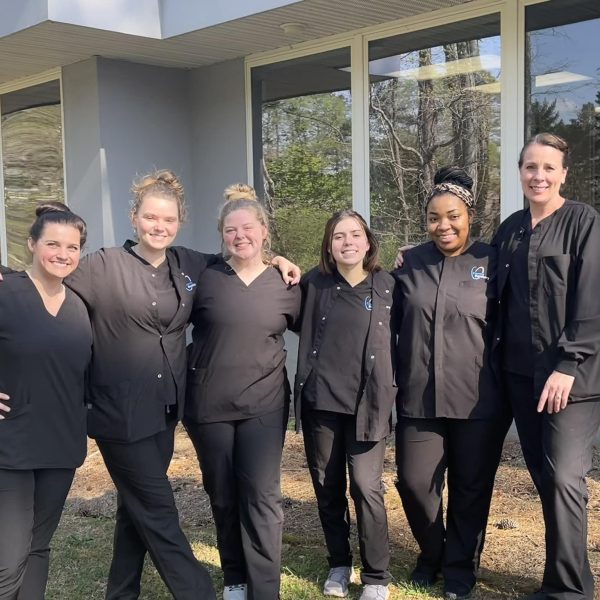 Improve Confidence with an Enhanced Smile
A better smile not only makes you look great, but also makes you feel great, giving you the freedom to smile with confidence.

If you're ready to change your smile for the better, get in touch with the team at Coweta Dentistry to schedule your first appointment. We can't wait to help you enhance your smile. 
I came in on 3/25/2019 to have a deep cleaning done. This wasn't an easy task as I still have braces on and have no date in the near future for their removal. Nonetheless, from the moment I walked in, the staff member at the front desk was very welcoming. The doctor who came to numb me was very kind and comforting. The young lady who did my x-rays was also, and the hygentist was simply amazing. He was very friendly and caring. He took time to explain everything he was doing and checked in often to ask how I was doing. He was also very personable. So, I'd like to thank you all for such a pleasant and wonderful dental experience!!!
The dentists & all the staff are very caring, knowledgeable & efficient. I've had a lot of dental work done over the years & this practice is top notch!! I've not had any pain with any of their procedures, in fact, I actually fell asleep during a root canal (no calming medications involved) & woke myself up snoring!.....lol! True story! I am grateful for their excellent care & highly recommend them!!
I have been going to this dentistry practice my entire life and have never had anything less than a great experience. All the staff are wonderful, kind, and caring and always welcoming. They are very responsive and won't push anything on you you don't need. The dentists and assistants are all helpful, they remember who you are and will take great care of you.
3 Amazing Locations in Newnan, GA
In the heart of downtown Newman