Call Us for Emergency Dentistry in Newnan, GA
Some dental problems require immediate attention, especially if you're in pain. Injuries that have caused a broken or knocked-out tooth or extreme pain from a tooth are all reasons to seek emergency dentistry in Newnan, GA. At Coweta Dentistry, our team is here to accommodate you in your time of need. We provide same-day appointments for all emergency dental situations. These types of issues need to be treated as soon as possible to prevent the injuries from becoming worse or making them harder to treat. We understand that emergencies can happen at any time, which is why we'll do our best to find room in our schedule right away. Call us immediately when you need emergency care. 
Same-Day Care for Oral Injuries
Many types of accidents can cause serious dental injuries. A slip-and-fall can chip or break your tooth. A sports activity can knock a child's tooth right out. When these types of accidents occur, you need the care of a professional right away. Our emergency dentistry services in Newnan, GA allow you to get the care you need when you need it. We'll get you in for an appointment the same day, so you won't have to wait around in pain. Please note, that if your injury has caused significant damage to areas other than your teeth, mouth, or gums, we suggest that you seek care at an emergency room.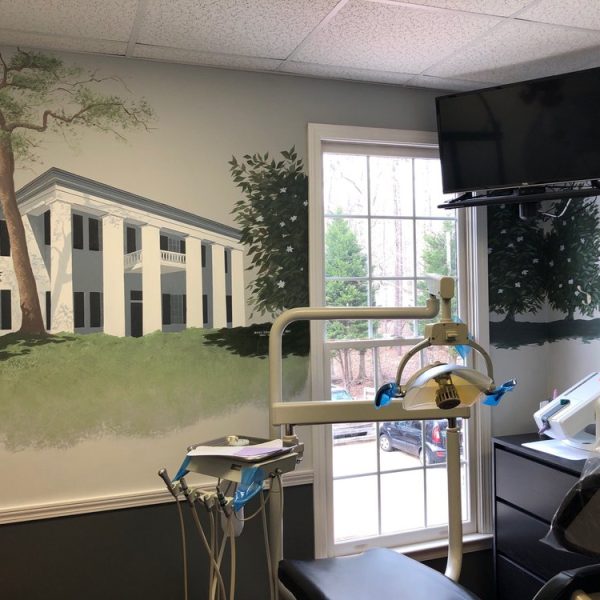 Get Relief from Dental Pain
There are many dental problems that can lead to severe pain in your teeth or gums. Maybe you've recently undergone a procedure that isn't healing well. Perhaps a previously undetected infection is starting to cause swelling of your gums coupled with intense pain. Whatever the cause, when you're in pain, you want relief as soon as possible. And Coweta Dentistry is here to help with that, offering same-day appointments for urgent situations. We'll determine the cause of your pain and find a treatment solution to help you feel better. Contact us right away to get emergency care. 
I came in on 3/25/2019 to have a deep cleaning done. This wasn't an easy task as I still have braces on and have no date in the near future for their removal. Nonetheless, from the moment I walked in, the staff member at the front desk was very welcoming. The doctor who came to numb me was very kind and comforting. The young lady who did my x-rays was also, and the hygentist was simply amazing. He was very friendly and caring. He took time to explain everything he was doing and checked in often to ask how I was doing. He was also very personable. So, I'd like to thank you all for such a pleasant and wonderful dental experience!!!
The dentists & all the staff are very caring, knowledgeable & efficient. I've had a lot of dental work done over the years & this practice is top notch!! I've not had any pain with any of their procedures, in fact, I actually fell asleep during a root canal (no calming medications involved) & woke myself up snoring!.....lol! True story! I am grateful for their excellent care & highly recommend them!!
I have been going to this dentistry practice my entire life and have never had anything less than a great experience. All the staff are wonderful, kind, and caring and always welcoming. They are very responsive and won't push anything on you you don't need. The dentists and assistants are all helpful, they remember who you are and will take great care of you.
3 Amazing Locations in Newnan, GA
In the heart of downtown Newman