Prevent Cavities with Dental Cleanings in Newnan, GA
When it comes to oral health, prevention is key. Catching problems early and visiting your dentist regularly can minimize your risk for serious dental issues. That's why we encourage all patients to visit us as scheduled for their dental cleanings in Newnan, GA. In addition to preventative care, our team also provides a number of restorative procedures to return your teeth and gums to a strong and healthy state. We provide dental care to patients of all ages, so you can bring the entire family to one provider. We'll ensure you're always comfortable during your appointments and will do anything we can to help ease your anxieties about visiting the dentist. If you're ready to schedule an appointment, please contact our office today. 
Catch Dental Problems Early
While a major component of preventing dental issues is proper at-home care, it's important that you still see your dentist regularly for checkups and dental cleanings. Our Newnan, GA practice offers preventative care that will help us stop dental issues in their tracks and allow us to catch things early so we can provide proper treatment to correct it. This will help to keep you healthier and prevent you from having to spend money on more expensive treatments later. Our preventative services include:
Sealants
Fluoride treatments
Oral cancer screenings
Professional teeth cleanings 
Dental Services to Restore Teeth
Restorative dental services are needed when your teeth have lost strength or function. They are used to do precisely what the name suggests, restore your teeth or gums to a healthy state. This type of treatment can come in many forms, from the most common procedure, the filling, to root canals to get rid of an infection, and even treatment of gum disease to restore the gums and prevent decay. We're also able to perform tooth extractions and create removable dentures for any patient that requires these services. If you need restorative dental services, Coweta Dentistry is the team to choose. We'll restore your smile and ensure your oral health stays in good shape. Get in touch with our office today to schedule your appointment.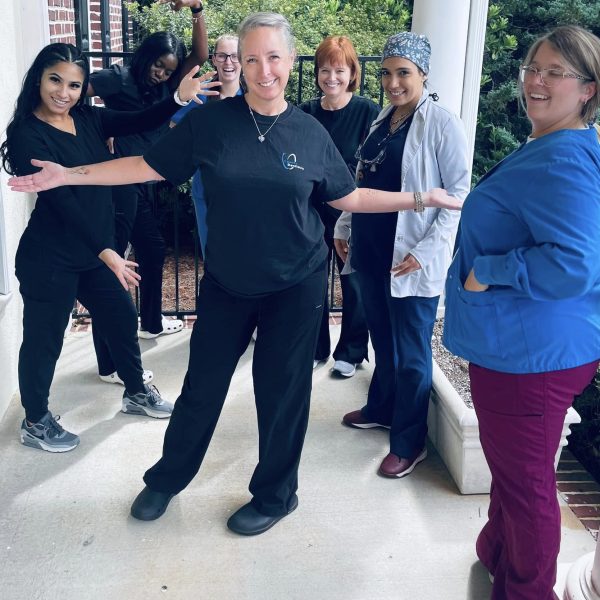 I came in on 3/25/2019 to have a deep cleaning done. This wasn't an easy task as I still have braces on and have no date in the near future for their removal. Nonetheless, from the moment I walked in, the staff member at the front desk was very welcoming. The doctor who came to numb me was very kind and comforting. The young lady who did my x-rays was also, and the hygentist was simply amazing. He was very friendly and caring. He took time to explain everything he was doing and checked in often to ask how I was doing. He was also very personable. So, I'd like to thank you all for such a pleasant and wonderful dental experience!!!
The dentists & all the staff are very caring, knowledgeable & efficient. I've had a lot of dental work done over the years & this practice is top notch!! I've not had any pain with any of their procedures, in fact, I actually fell asleep during a root canal (no calming medications involved) & woke myself up snoring!.....lol! True story! I am grateful for their excellent care & highly recommend them!!
I have been going to this dentistry practice my entire life and have never had anything less than a great experience. All the staff are wonderful, kind, and caring and always welcoming. They are very responsive and won't push anything on you you don't need. The dentists and assistants are all helpful, they remember who you are and will take great care of you.
3 Amazing Locations in Newnan, GA
In the heart of downtown Newman