All our licensed professionals maintain the highest levels of accreditation and pursue ongoing education to stay abreast of the latest trends in dentistry.
Ruth Drive Location

56 Jefferson Street Location
50 Jefferson Street Location
Find helpful information in our digital library.
Posts for tag: smile makeover
By Coweta Dentistry Associates
January 06, 2018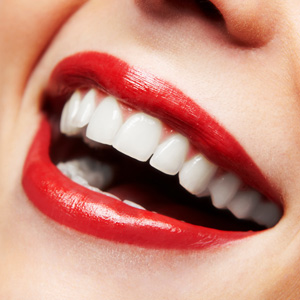 Before you consider cosmetic changes to your smile, ask yourself one question: how's your bite? How your teeth are positioned and aligned doesn't just affect their function — it also affects your appearance. A proper bite is foundational to a beautiful smile — and it deserves your attention first.
Here are 3 important steps for addressing your bite problem on your way to a more attractive smile.
Get an orthodontic evaluation. Only a dentist or orthodontist can determine if your teeth are properly aligned and working well with each other — and if not, why. With their knowledge and expertise they'll be able to tell you what specific bite problem (malocclusion) you have and the best treatment to correct it to support any future cosmetic enhancement.
Consider your tooth-movement options carefully. If you have a malocclusion, your dentist or orthodontist may recommend correction before undertaking other cosmetic work. In most cases, you'll have two choices. The first is traditional metal braces, which uses wires held in place and anchored by brackets cemented to the teeth. They're effective, but must be fixed in place and aren't considered attractive. The other choice is clear aligners, which use custom removable plastic trays worn in sequence to gradually move teeth. They're easier for oral hygiene and are hardly noticeable to others, but may not work in every bite situation.
Don't slack on the retainer phase of treatment. The day will come when the braces or aligners come out of your mouth for good. But your realignment project isn't over — you'll need to wear a retainer appliance for a while. Re-aligned teeth can relapse to their former positions, so it's essential you wear a retainer to keep them where they've been moved. Without a retainer, all the time and effort invested in your bite will have been to no avail.
In a nutshell: get the big picture about your bite, choose the treatment best for you and follow through on every phase. The end result will be a solid platform for the smile you've always dreamed about.
If you would like more information on orthodontic treatments, please contact us or schedule an appointment for a consultation. You can also learn more about this topic by reading the Dear Doctor magazine article "The Magic of Orthodontics: The Original Smile Makeover."
By Coweta Dentistry Associates
October 18, 2013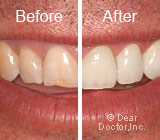 If you would like to improve the appearance of your smile, porcelain laminate veneers can whiten, brighten and even help straighten your teeth! Made of a thin layer of dental ceramic, porcelain veneers are physically bonded directly to the surface of your teeth, immediately enhancing your smile.
If you are considering a smile makeover, here are some other facts about porcelain laminate veneers that you might find interesting:
Dental porcelain is used to create veneers that mimic natural tooth enamel perfectly. They require the removal of a minimal amount of surface enamel before application — about 0.5 millimeters to be exact. Because of this reduction, porcelain laminates are considered to be an irreversible treatment. The end results are high-strength, durable, and natural looking translucent tooth-like restorations.
Fabricating a set of porcelain laminate veneers typically takes about a week, although times can vary. We will work closely with you and our dental laboratory technician to determine the exact color, shade and brightness that will best match your expectations for a new smile.
Porcelain laminate veneers are the best restorative option if you have teeth that are in good position and alignment. They are also an excellent solution if you have small gaps between your teeth, or if your teeth are asymmetrically shaped or discolored. Porcelain laminate veneers cannot correct poor tooth position, bite relations or a poor profile. In these cases, orthodontic treatment may be necessary first.
Porcelain laminate veneers can last anywhere from 7 to 20 years especially if the teeth they are bonded to don't undergo any major changes like gum line shrinkage, which may expose the root surfaces of the teeth.
Due to their glass-like structure porcelain veneers can break. You should avoid doing things that might stress them, like opening pistachio nuts with your teeth or eating candy apples.
If you would like to discuss improving your smile with us using these impeccable restorations, please call our office today to schedule a consultation. To learn more about porcelain laminate veneers, read the Dear Doctor magazine article "Smile Design Enhanced With Porcelain Veneers."
By Coweta Dentistry Associates
October 17, 2012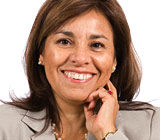 An important consideration prior to having any cosmetic dentistry is to understand both the pros and the cons of each particular dental procedure. And while porcelain laminate veneers are among the most aesthetic means of creating a beautiful, more pleasing smile, they are permanent and non-reversible and should be maintained properly.
On average, you can expect porcelain veneers to last anywhere between 7 and 20+ years. However, much of that depends whether or not you care for them properly in addition to the quality of the dental porcelain, the craftsmanship, and placement of them. How long your veneers last can also depend to some extent upon how you age. This is because the gum tissues attached to the living tooth that your veneers are cemented to may shrink or pull away from the tooth exposing its root surface. If this occurs, you should see your dentist for an evaluation, as it may require veneer replacement. Or, the issue might be resolved through some minor periodontal (gum) plastic surgery.
Porcelain veneers are a low maintenance solution for solving a multitude of cosmetic dental challenges, but they do require that you protect them during sports or vigorous activity. You should also wear an oral appliance or mouthguard (nightguard) to protect them from grinding or any other involuntary damage during sleep.
To learn more about porcelain veneers, continue reading the Dear Doctor article, "Porcelain Veneers." If you are ready to see what cosmetic dentistry can do for you, contact us to schedule a consultation.