All our licensed professionals maintain the highest levels of accreditation and pursue ongoing education to stay abreast of the latest trends in dentistry.
Ruth Drive Location

56 Jefferson Street Location
50 Jefferson Street Location
Find helpful information in our digital library.
Posts for tag: sedation dentistry
By Coweta Dentistry Associates
April 14, 2018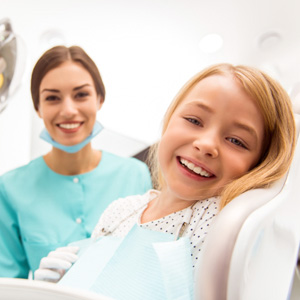 Making sure children are comfortable when visiting the dentist is an essential part of creating a lifetime habit of dental care. We recommend children start dental visits around their first birthday.
But for some children this may not be enough — despite parents' and dentists' best efforts they may still develop an inordinate fear of dental visits and even routine procedures. This kind of anxiety could inhibit them now and later in life from receiving needed dental care.
To relieve this anxiety, dentists have developed sedation therapy for children. Not to be confused with anesthesia, which numbs pain, sedation uses drugs to place a patient in a relaxed state. Depending on the drugs and dosage used, we're able to achieve anywhere from a light state of relaxation to a deep suppression of consciousness. The approach is similar to one used with adults, although drug dosages and applications will differ with children.
 If we're planning to use sedation with your child we recommend you feed them a low-fat dinner the night before and then refrain from any other foods or liquids until after treatment the next day. Just before the procedure (and after we've evaluated them physically to be sure they're healthy enough for the sedation medication), we'll administer the sedative, usually Midazolam and Hydroxyzine. Taken by mouth in a syrup form, this places them in a mildly relaxed state.
During the procedure a designated staff member will continually monitor their pulse, breathing, blood pressure and other vital signs. We may also take other protective measures like special chair positioning or immobilization to keep movement to a minimum.
After the procedure, your child will remain in the office until their vital signs return to pre-sedation levels. Once at home, you should keep an eye on them for the rest of the day. They should not return to school or regular activities until the next day.
As sedation medication and techniques continue to advance, they're becoming a routine part of dental care. If your child experiences anxiety, this can help make dental visits more pleasant and more likely to become part of their life from now on.
If you would like more information on taking the anxiety out of children's dental care, please contact us or schedule an appointment for a consultation. You can also learn more about this topic by reading the Dear Doctor magazine article "Sedation Dentistry for Kids."
By Coweta Dentistry Associates
November 07, 2017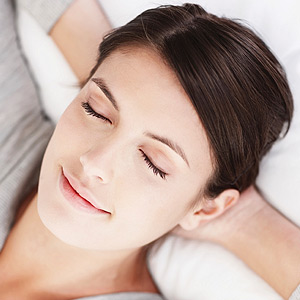 Eliminating pain and discomfort is one of our major objectives during dental treatment. To that end, our profession has developed a number of anesthetic drugs and deliveries that ensures your experience in the dentist's chair is as pain-free as possible.
But there's another experience many people have with dental care that's different from physical discomfort — emotional anxiety. These negative emotions can range from nervousness about a procedure to extreme fear. Very often the patient has no control over these emotions — they've become imbedded from earlier experiences or the influence of others.
Although each can influence and heighten the other, anxiety and physical discomfort are different and require a different approach. Physical pain and sensation is eliminated through anesthesia, either locally through topical application or injection or generally through intravenous medication that renders a person unconscious. Anxiety, on the other hand, requires first building a trustful relationship with an understanding dentist. But it may also call for certain drugs that sedate — promote a feeling of relaxation — rather than numb sensation.
We've incorporated a number of sedative medications in dentistry like Valium or Ativan that work well to reduce anxiety before and during treatment. Many are taken orally, usually just before scheduled treatment, and they dissipate from the system quickly afterward. Some medications also have "amnesic" qualities, meaning you won't remember anything or little at all about the treatment period. This can be helpful in amassing positive treatment experiences that may diminish negative feelings you've developed about dental treatment.
It's important, though, to find the right types of medication that work well for you. For that reason we'll take a thorough medical history, including prescription or over-the-counter medications and supplements you're taking and any medical conditions you may have. It's also important to discuss your diet (certain foods can inhibit the action of some sedatives) as well as if you use tobacco or regularly drink alcoholic beverages.
Taken properly, oral sedation can effectively reduce your anxiety during treatment. As a result, it will be much easier and pleasant for you to receive the care you need for a healthy mouth.
If you would like more information on reducing anxiety during dental treatment, please contact us or schedule an appointment for a consultation. You can also learn more about this topic by reading the Dear Doctor magazine article "Oral Sedation Dentistry."
By Coweta Dentistry Associates
December 26, 2014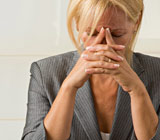 If you fear a visit to the dentist, you are not alone. Studies have shown that up to 75% of people surveyed have some fear of dental visits, and 10 to 15% fear the dentist so much that they avoid any dental treatment. This can have serious repercussions, leading to toothaches, infections, and loss of teeth. Poor oral health can even negatively affect your general state of health.
Here's the good news. Even people who are the most afraid of the dentist can learn to reduce their fear and feel calm and safe during a dental visit.
Dental fears develop when people have bad dental experiences. For many, the problem is a sense of loss of control. Sometimes, fears are based on stories people have heard or even movies they have seen.
The feeling of being afraid reinforces your fear. If you experience the rapid heartbeat, sweaty palms, tensed muscles, and other symptoms of fear while in the dentist chair, you are likely to remember these unpleasant feelings afterward and become even more fearful. In order to reverse this process, you need to begin to associate dental visits with good experiences and a sense of control. Here's how we can help you do this:
Know that you are not alone and we are here to help you.
Talk to us about your fears. We are sure to listen and not be judgmental. If you don't talk about it, you can't get over it.
We will start by doing things that cause only mild or no anxiety. We want each visit to be a good experience, so you are able to leave our office with a feeling that it was okay, and you can do it again.
Our goal is for you to overcome your fear. We will make this a priority and that priority is as important as "fixing your teeth." We will be happy to talk about the time and fees associated with your treatment so that you can overcome your fear and gain a sense of control of the situation.
It took a while for your fears to develop, so you should realize that it will also take a while to get over them. We will spend as much time as you need to get over your fears and will not rush you into doing anything for which you are not ready.
Contact us today to schedule an appointment to discuss your questions about any fears you may have. You can also learn more by reading the Dear Doctor magazine article "Overcoming Dental Fear & Anxiety."