All our licensed professionals maintain the highest levels of accreditation and pursue ongoing education to stay abreast of the latest trends in dentistry.
Ruth Drive Location

56 Jefferson Street Location
50 Jefferson Street Location
Find helpful information in our digital library.
Posts for category: Dental Procedures
By Coweta Dentistry Associates
October 17, 2012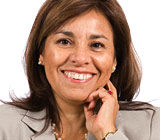 An important consideration prior to having any cosmetic dentistry is to understand both the pros and the cons of each particular dental procedure. And while porcelain laminate veneers are among the most aesthetic means of creating a beautiful, more pleasing smile, they are permanent and non-reversible and should be maintained properly.
On average, you can expect porcelain veneers to last anywhere between 7 and 20+ years. However, much of that depends whether or not you care for them properly in addition to the quality of the dental porcelain, the craftsmanship, and placement of them. How long your veneers last can also depend to some extent upon how you age. This is because the gum tissues attached to the living tooth that your veneers are cemented to may shrink or pull away from the tooth exposing its root surface. If this occurs, you should see your dentist for an evaluation, as it may require veneer replacement. Or, the issue might be resolved through some minor periodontal (gum) plastic surgery.
Porcelain veneers are a low maintenance solution for solving a multitude of cosmetic dental challenges, but they do require that you protect them during sports or vigorous activity. You should also wear an oral appliance or mouthguard (nightguard) to protect them from grinding or any other involuntary damage during sleep.
To learn more about porcelain veneers, continue reading the Dear Doctor article, "Porcelain Veneers." If you are ready to see what cosmetic dentistry can do for you, contact us to schedule a consultation.
By Coweta Dentistry Associates
September 10, 2012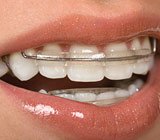 We'd like to take a moment to clarify why it is so important to wear the retainer(s) given to you after your orthodontic treatment. These devices, which literally "retain" your teeth in their new and improved positions, are not just for kids. Anyone who has recently had their teeth moved through orthodontics needs to wear them for the prescribed length of time. Here's why:
Though your teeth may now look perfectly aligned, research has shown that there is no "right" position for your teeth to be in that can assure they don't move again — no matter what age you are when treated for malocclusion ("mal" – bad; "occlusion" – bite). In fact, most people will see changes to their bite and tooth alignment as they get older, with or without orthodontic treatment.
For one thing, there is a natural tendency for bottom front teeth to undergo a gradual "uprighting" with age. This can cause them to crowd as they move toward the tongue. And it happens regardless of whether wisdom teeth are present.
In the case of teeth that have been straightened recently, a type of "memory" of their original position may cause them to drift back to it. This tendency gradually lessens, but it may be a problem for up to 18 months.
That's why it's crucial to follow our instructions for wearing retainers. Keep in mind that the plan we have given you is designed to achieve the best possible results in your individual case. Some people will need to wear retainers 24 hours per day, some just at night, and still others on an as-needed basis. You may have received a removable retainer or one that is secured to the back of your teeth. The important thing is to secure the results you've worked so hard to achieve.
If you have any questions about orthodontic retainers, please contact us, or schedule an appointment for an orthodontic consultation.
You can read more about this topic in the Dear Doctor magazine article "The Importance of Orthodontic Retainers."