All our licensed professionals maintain the highest levels of accreditation and pursue ongoing education to stay abreast of the latest trends in dentistry.
Ruth Drive Location

56 Jefferson Street Location
50 Jefferson Street Location
Find helpful information in our digital library.
Posts for: August, 2015
By Coweta Dentistry Associates
August 30, 2015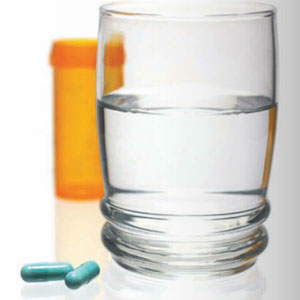 Many people have questions about the proper use of antibiotics — especially today, as the overuse of these medications has become a concern. It isn't necessary for most people to take antibiotics before having a dental procedure. But for a few — notably, those with particular heart conditions and, in some cases, joint replacements — pre-medication is advisable. The question may be even more confusing now, because the standard recommendations have recently changed — so let's try and sort things out.
First, why would anyone need antibiotics before dental treatment? Essentially, it's because of the chance that an open wound could allow bacteria from the mouth to enter the bloodstream. For people in good health, the body is capable of quickly containing and neutralizing the bacterial exposure. But people with some types of heart disease, heart transplants, and/or total joint replacements have a greater likelihood of developing a bacterial infection, which can be dangerous — or even life-threatening. The same may be true of people whose immune systems are compromised.
At one time, people with a broad range of heart problems and artificial joints were advised to pre-medicate; today, new research indicates that fewer people need to take this step. Antibiotics are currently recommended before dental procedures if you have:
An artificial heart valve, or a heart valve repaired with artificial material
A history of endocarditis
A heart transplant with abnormal heart valve function
Cyanotic congenital heart disease (a birth defect where blood oxygen levels are lower than normal) that hasn't been fully repaired — including children with surgical shunts and conduits
A congenital heart defect that has been completely repaired with artificial material or with a device — but only for the first six months after the repair procedure
Repaired congenital heart disease with residual defects, such as leakage or abnormal flow
In addition, not everyone who has an artificial joint needs antibiotic premedication. Instead, your health care providers will rely on your individual medical history to determine whether this step is required in your situation. However, having a compromised immune system (due to diabetes, cancer, arthritis, chemotherapy and other factors) is still an indication that antibiotics may be needed.
The question of whether or not to pre-medicate is an important one — so it's vital that you share all relevant medical information with your doctors and dentists, and make sure everyone is in the loop. That way, the best decisions can be made regarding your treatment.
If you have questions about premedication before dental treatment, please contact us or schedule an appointment for a consultation.
By Coweta Dentistry Associates
August 15, 2015
As a member of the best-selling pop group Spice Girls, Mel C (AKA Sporty Spice) enjoyed her share of musical superstardom. At the band's peak in the Nineties, the young singer's signature look featured baggy sweatpants, an assortment of tattoos, a nose stud and a gold-capped incisor, front and center in her mouth. Today, Melanie Chisholm is still singing — but now she's a mom, an amateur triathlete… and that gold tooth is just a memory. Not only that, her smile looks more evenly spaced and whiter than it did when she was referred to as the "tomboy" of the group.
What happened? In our view, it all boils down to changing tastes — plus a little bit of help from dental professionals. As the "wannabe" singer proves, there's no single standard when it comes to making your teeth look their best. Your own look is unique to you — and your smile can reflect that individuality.
For example, crowns (caps) are substantial coverings that may be placed on teeth when they are being restored. They are available in three types: gold, all-porcelain, or porcelain-fused-to-metal. The latter two are tooth-colored, while the gold is — well, shiny like gold bling. Which one is right for you? In many cases, it's your choice.
Likewise, dental veneers — wafer-thin shells that can correct cosmetic issues by covering the surface of your teeth — can be made in a variety of shades. Their hues may range from natural ivory to Hollywood white, and everything in between. What's the best color for you? Only you can say.
Some people opt for a "smile makeover" that uses small irregularities in the spacing and color of teeth to create a more "natural" look. Other folks want a perfectly even, brilliant white smile that dazzles the eye. Still others are looking to match or restore the smile they once had — perhaps even re-creating a signature gap between the teeth. As long as there are no other dental issues involved, the choice is yours.
So if you're unhappy with your smile — or if you feel it doesn't reflect the person you "wannabe" — why not talk to us about a smile makeover? Just call our office to schedule a consultation. You can learn more about this topic in the Dear Doctor magazine articles "Beautiful Smiles by Design" and "The Impact of a Smile Makeover."