All our licensed professionals maintain the highest levels of accreditation and pursue ongoing education to stay abreast of the latest trends in dentistry.
Ruth Drive Location

56 Jefferson Street Location
50 Jefferson Street Location
Find helpful information in our digital library.
Posts for: May, 2015
By Coweta Dentistry Associates
May 24, 2015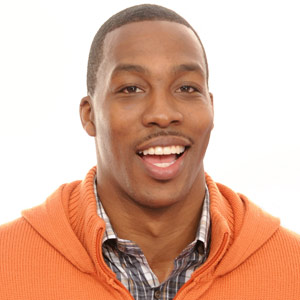 Have you started orthodontic treatment recently? Are you having a little trouble getting used to your braces? If so, you are not alone: Everybody goes through an adjustment period during which they momentarily wonder if they'll really ever get used to this. Don't worry — you will! And we've never heard anyone say, on the day their braces come off and their new smile is revealed, that they aren't glad they went the distance. Just ask Houston Rockets all-star center Dwight Howard, who discussed his own orthodontic treatment in a recent interview.
"I'm sure I was no different than anyone else who has ever had braces," he told Mediaplanet. "At first I hated them so much… That changed once I got used to them and I actually grew to love them." What's Howard's advice? "Do exactly what your orthodontist says and know that the outcome is well worth it in the end." We couldn't agree more! Here are some tips for wearing braces comfortably:
Hard & Chewy Foods: If you love fresh fruits and vegetables, that's great; there's no reason to give them up, just the really hard ones. You don't want to bite into an apple or carrot or any other hard foods like bagels and pizza that have any "size" to them. Small pieces may be ok as long as they can't bend your wires. Chewy, sticky candy should really be avoided completely. Same with soda, sports drinks and so-called energy drinks because they contain acids that promote tooth decay and can cause a lot of damage around the braces.
Effective Oral Hygiene: Keeping your teeth clean is more important than ever, but also more challenging than ever. It's easy for food to get stuck under wires and around brackets, but failing to remove it can cause tooth decay, gum irritation and soreness. Therefore, the cleaner your teeth and your braces are, the healthier you will be. Use interdental cleaning brushes and/or a floss-threader to get behind your wires. A mouthrinse can also help strengthen teeth and keep bacteria in check. If you have any questions about how to clean between your teeth, please ask for a demonstration at your next visit.
Pain Relief: Some soreness at the beginning of orthodontic treatment is normal. To relieve it, you can use an over-the-counter pain reliever and/or a warm washcloth or heating pad placed on the outside of the jaw. If brackets or wires are rubbing against the inside of your cheeks or lips, try applying wax to these areas of your braces. If this does not offer enough relief, we may be able to trim the end of a poking wire. Call us if you need help with this.
Our goal is to make your orthodontic treatment as comfortable as possible on the way to achieving your all-star smile. If you have questions about adjusting to braces, contact us or schedule an appointment for a consultation. You can learn more by reading the Dear Doctor magazine article "Caring for Teeth During Orthodontic Treatment."
By Coweta Dentistry Associates
May 09, 2015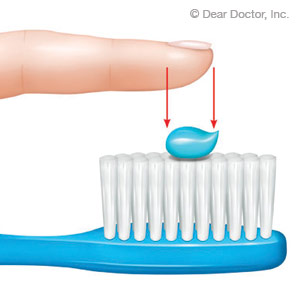 In your search for the right toothpaste, you're inundated with dozens of choices, each promising whiter teeth, fresher breath or fewer cavities. Cutting through the various marketing claims, though, you'll find most toothpaste brands are surprisingly alike, each containing the same basic ingredients. Taken together, these ingredients help toothpaste perform its primary task — removing daily bacterial plaque from tooth surfaces.
Here, then, are some of the ingredients you'll find — or want to find — in toothpaste.
Abrasives. A mild abrasive increases your brushing effectiveness removing sticky food remnants from teeth. And unlike the burnt, crushed eggshells of the ancient Egyptians or the brick dust used by 18th Century Brits, today's toothpaste abrasives — hydrated silica (from sand), calcium carbonate or dicalcium phosphates — are much milder and friendlier to teeth.
Detergents. Some substances in plaque aren't soluble, meaning they won't break down in contact with water. Such substances require a detergent, also known as a surfactant. It performs a similar action as dishwashing or laundry soaps breaking down grease and stains — but the detergents used in toothpaste are much milder so as not to damage teeth or irritate gum tissues. The most common detergent, sodium lauryl sulfate, is gentle but effective for most people. If it does cause you irritation, however, you may want to look for a paste that doesn't contain it.
Fluoride. This proven enamel strengthener has been routinely added to toothpaste since the 1950s, and is regarded as one of the most important defenses against tooth decay. If you're checking ingredients labels, you'll usually find it listed as sodium fluoride, stannous fluoride or sodium monofluorosphosphate (MFP). And since it inhibits bacterial growth, fluoride toothpastes don't require preservative additives.
Humectants, binders and flavoring. Humectants help toothpaste retain moisture, while binders prevent blended ingredients from separating; without them your toothpaste would dry out quickly and require stirring before each use. And, without that sweet (though without added sugar) and normally mint flavoring, you wouldn't find the average toothpaste very tasty.
The ADA Seal of Approval. Although not an ingredient, it's still sound advice to look for it on toothpaste packaging. The seal indicates the product's health claims and benefits are supported by the research standards set by the American Dental Society; and all ADA approved toothpastes will contain fluoride.
If you would like more information on toothpaste and other oral hygiene products, please contact us or schedule an appointment for a consultation. You can also learn more about this topic by reading the Dear Doctor magazine article "Toothpaste: What's in it?"