All our licensed professionals maintain the highest levels of accreditation and pursue ongoing education to stay abreast of the latest trends in dentistry.
Ruth Drive Location

56 Jefferson Street Location
50 Jefferson Street Location
Find helpful information in our digital library.
Posts for: March, 2014
By Coweta Dentistry Associates
March 25, 2014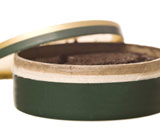 Chewing tobacco, especially among young athletes, is considered fashionable — the "cool" thing to do. Many erroneously think it's a safe alternative to smoke tobacco — it is, in fact, the source of numerous health problems that could ultimately lead to disfigurement or even death.
Chewing or dipping tobacco is especially linked with the sport of baseball. Its traditions in baseball go back to the late Nineteenth Century when players chewed to keep their mouths moist on dusty fields. The habit hit its greatest stride after the surgeon general's warning on cigarettes in the late 1950s. Now, players wishing to emulate their major league heroes are prone to take up chewing tobacco at an early age.
But the habit comes with a price tag. Individuals who chew tobacco are more susceptible to oral problems like bad breath, mouth dryness, or tooth decay and gum disease. Users also increase their risk for sexual dysfunction, cardiopulmonary disease (including heart attack and stroke) and, most notably, oral cancer.
Derived from the same plant, chewing and smoke tobacco share a common trait — they both contain the highly addictive drug nicotine. Either type of user becomes addictive to the nicotine in the tobacco; and like smoking, a chewing habit can be very difficult to stop.
Fortunately, many of the same treatments and techniques for quitting smoking can also be useful to break a chewing habit. Nicotine replacement treatments like Zyban or Chantix have been shown effective with tobacco chewing habits. Substituting the activity with gum chewing (non-nicotine, and with the sweetener Xylitol), or even an herbal dip can also be helpful.
Like other difficult processes, it's best not to try to quit on your own. You should begin your efforts to quit with a consultation with your doctor or dentist — they will be able to prescribe cessation medications and provide other suggestions for quitting. You may also find it helpful to visit a behavioral health counselor or attend a tobacco cessation support group.
Rather than just one approach, successful quitting usually works best with a combination of techniques or treatments, and perhaps a little trial and error. The important thing is not to give up: the improvements to your dental health — and life — are worth it.
If you would like more information on quitting chewing tobacco, please contact us or schedule an appointment for a consultation. You can also learn more about this topic by reading the Dear Doctor magazine article "Quitting Chewing Tobacco."
By Coweta Dentistry Associates
March 10, 2014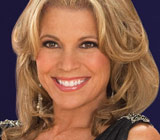 Everyone knows Vanna White as the elegant co-host of the popular game show Wheel of Fortune. But here's one thing you may not know: White is listed in the Guinness Book of World Records as television's most frequent clapper, with an average of 720 claps per show — that's over 28,000 per season! And here's something else: the star with the megawatt smile wore braces as a kid, and she's not too shy to talk about it.
"I only had to wear them for a year and it was a good experience for me," she told an interviewer for Dear Doctor magazine. But when it was time for her son to get them, White noticed something different. "We used to have those silver bands that went all the way around each tooth, and they don't have that anymore. It is fascinating to see how far they have come."
We're glad she noticed! In fact, orthodontic appliances have advanced a good deal in the past decade or so. Instead of using metal bands, brackets holding the wire part of braces are now typically attached directly to the teeth with a dental adhesive. For an even less obtrusive look, ask about using colorless brackets instead of metal ones — that way, the only part that's clearly visible is the thin wire itself. And in some situations, braces can be placed on the lingual (tongue) side of the teeth, making them all but invisible.
Another type of nearly invisible appliance is the clear orthodontic aligner. The aligner system consists of a series of precision-made transparent "trays" that fit over the teeth. Each tray is worn for a few weeks, and each moves your teeth by a small amount; together, they can help correct mild to moderate orthodontic problems. And the best part — they're really hard to notice! That makes them perfect for both adults concerned about a "professional" look, and image-conscious teens.
So if you're a TV star — or if you'd just like to have a brighter and better smile — it's never too late to get started! If you would like more information about orthodontics, please contact us for a consultation. You can learn more in the Dear Doctor magazine articles "The Magic of Orthodontics" and "Clear Orthodontic Aligners."