All our licensed professionals maintain the highest levels of accreditation and pursue ongoing education to stay abreast of the latest trends in dentistry.
Ruth Drive Location

56 Jefferson Street Location
50 Jefferson Street Location
Find helpful information in our digital library.
Posts for: August, 2013
By Coweta Dentistry Associates
August 21, 2013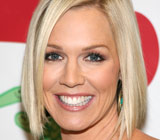 Plenty of parents use little tricks to persuade young ones to eat their vegetables, wash their hands, or get to bed on time. But when actress Jennie Garth wanted to help her kids develop healthy dental habits, she took it a step further, as she explained in a recent interview on Fox News.
"Oh my gosh, there's a froggy in your teeth!" the star of the '90s hit series Beverly Hills 90210 would tell her kids. "I've got to get him out!"
When her children — daughters Luca, Lola, and Fiona — spit out the toothpaste, Garth would surreptitiously slip a small toy frog into the sink and pretend it had come from one of their mouths. This amused the kids so much that they became engaged in the game, and let her brush their teeth for as long as necessary.
Garth's certainly got the right idea. Teaching children to develop good oral hygiene habits as early as possible helps set them up for a lifetime of superior dental health. Parents should establish a brushing routine with their kids starting around age 2, when the mouth is becoming filled with teeth. A soft, child's size toothbrush with a pea-sized dab of fluoride toothpaste and plenty of parental help is good for toddlers. By around age 6, when they've developed more manual dexterity, the kids can start taking over the job themselves.
Here's another tip: It's easy to find out how good a cleaning job your kids are doing on their own teeth. Over-the counter products are available that use a system of color coding to identify the presence of bacterial plaque. With these, you can periodically check whether children are brushing effectively. Another way of checking is less precise, but it works anywhere: Just teach them to run their tongue over their teeth. If the teeth fell nice and smooth, they're probably clean, too. If not... it's time to pull out the frog.
And don't forget about the importance of regular dental checkups — both for your kids and yourself. "Like anything, I think our kids mirror what we do," says Garth. We couldn't agree more.
If you need more information about helping kids develop good oral hygiene — or if it's time for a checkup — don't hesitate to contact us and schedule an appointment. You can learn more in the Dear Doctor magazine article "How to Help Your Child Develop the Best Habits for Oral Health."
By Coweta Dentistry Associates
August 06, 2013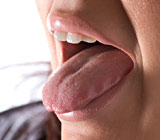 Bad breath, or halitosis, is bad news in any social situation — whether you're having an intimate conversation with a date or simply saying hello as you shake someone's hand. Halitosis, from the Latin halitus (exhalation) and the Greek osis (a condition or disease causing process), can also be a warning that something's amiss healthwise — usually in your mouth (85% to 90% of the time) but sometimes elsewhere in your body.
Most Common Causes of a Malodorous Mouth
Most unpleasant odors emanating from the mouth result from the processing of food remnants by certain strains of bacteria that typically populate the oral environment. As they feed on food particles, these microbes produce nasty-smelling byproducts — mostly volatile sulfur compounds, which have a distinctive "rotten egg" odor. That's why diligent dental care is front and center when it comes to banishing bad breath. Brushing, flossing and routine professional cleanings will help ensure that traces of last night's dinner or your midday candy bar don't stick around for bacteria to dine on.
Especially important, but often overlooked, during routine home oral care is the back of the tongue. This is actually the most common location for mouth-related bad breath to develop. Unlike the front of your tongue, which is bathed in saliva, the back of the tongue is relatively dry and poorly cleansed — an ideal setting in which microbe-laden plaque can form and flourish.
Even if you're industrious when it comes to brushing and flossing, food debris can get trapped and plaque can build up in hard-to-reach places such as between teeth (interdental), under the gums (subgingival) and around faulty dental work (e.g., ill-fitting crowns or veneers) contributing to overall oral odor. Other culprits include unclean dentures and oral disease such as tooth decay, gum disease, and abscesses.
Halitosis may accompany dry mouth, or xerostomia (xero – dry, stomia – mouth), a condition in which the normal flow of saliva, which cleanses the oral environment and keeps odor-producing bacteria in check, is interrupted. Most of us wake up with a temporary case of halitosis or "morning breath" because our salivary glands are less active while we sleep, but it usually disappears after a good brushing. If dry mouth is persistent, other possible triggers include: breathing through your mouth, a medication side effect, fasting or dehydration, or even stress.
Clearly, maintaining or restoring a healthy oral environment is your greatest defense against halitosis. Take care of your teeth and there's no reason your breath should be any less attractive than your smile!
If you would like more information about halitosis and ways to prevent or treat it, please contact us or schedule an appointment for a consultation. You can also learn more about this topic by reading the Dear Doctor magazine article "Bad Breath."